Close More Leads By Responding Faster
Speed to lead matters! Increase your chances of closing a prospect by 238% by connecting all your lead sources into a single universal inbox with automated responses or receive and reply to messages personally via text messages on your phone.
Key Features:
Automated Replies and Lead Qualification
Eye-Catching Lead Widgets for Your Website
Connects to Blue Messaging Buttons on FB and GBP
Used For:
Email, Phone & Text Messages, GBP Inquiries, Lead Ads, FB Page & Messenger, Instagram, Twitter, WhatsApp, and more!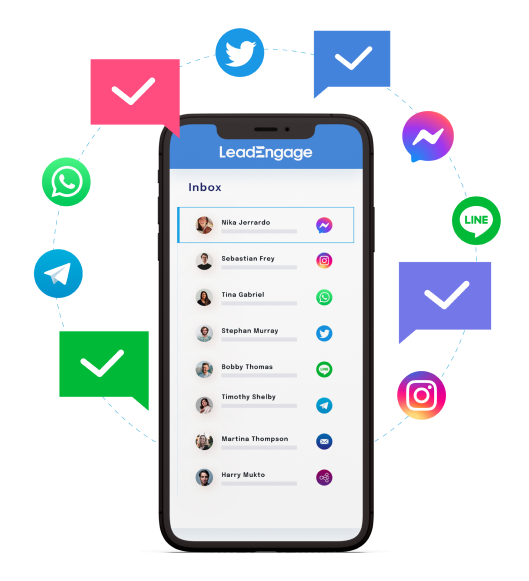 Drive Leads to Action with Proven Campaigns
Get conversion rates in excess of 10% using our automation templates with multi-message sequences. Follow up with stale sales leads or prompt customers for reviews - our templates target the most impactful aspects of your business and are proven to be effective. A single sale can pay for an entire year of LeadEngage!
Key Features:
Pre-Built Campaign Templates
Used For:
Marketing Campaigns, Quote/Estimate Follow-Up, Review Requests, Direct Mail Outreach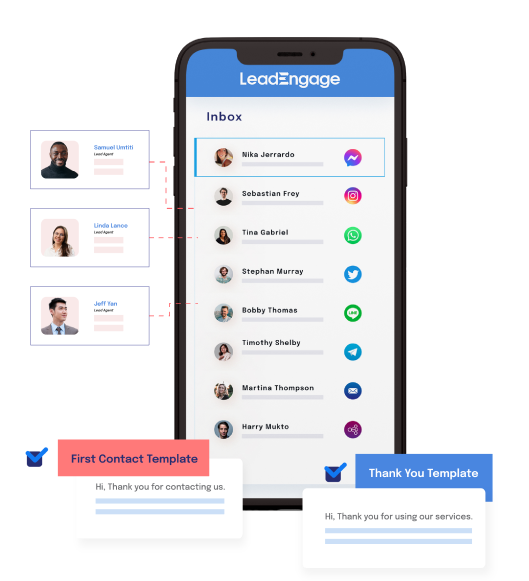 Save Time by Improving Sales and Customer Service Workflows
Assign, auto re-assign conversations, create notes, and use templates to improve response times. Rules-based tagging and segmenting allow you to target the right customers for each campaign.
Key Features:
Assign / Transfer Conversations
Contact Tagging & Segmenting
Full Conversation & Customer Data Storage
Replaces:
CRM, Support Desk Software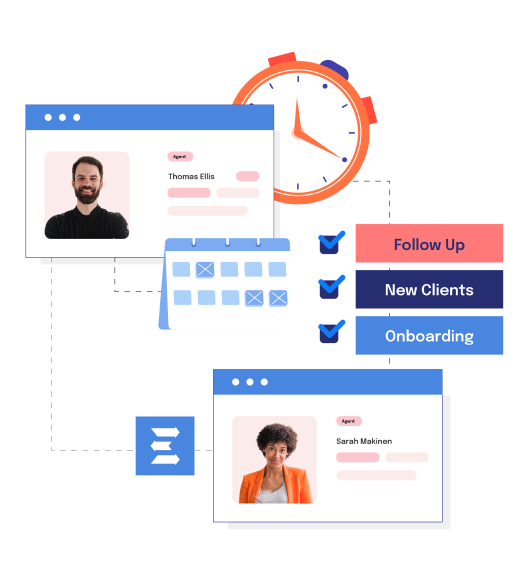 Track Your Leads All The Way Through To The Sale
Monitor agent and communication channel performance and make better decisions using our real-time reports and data.
Key Features:
Export Contacts & Conversations
Analyze Individual Agent Performance